Pulsation Dampeners
Pulsafeeder's Pulsation Dampeners improve pump system efficiency by removing pulsating flows from piston, plunger, air diaphragm, peristaltic, gear, or diaphragm metering pump insuring a smooth continuous fluid flow and metering accuracy, eliminating pipe vibration and protecting gaskets and seals.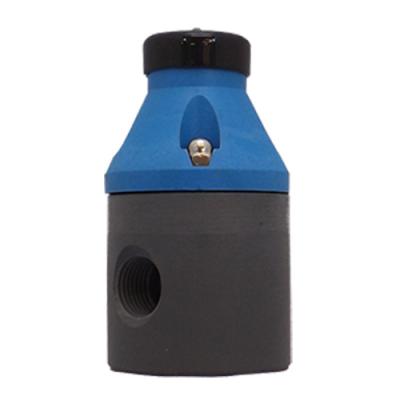 Pressure Relief Valve
Pressure Relief Valves are designed to protect chemical feed systems from over pressure damage caused by defective equipment or a blockage in the chemical feed line.
Mixers
Mixers available in Bracket Mount, Flange Mount and Thread Mount feature a 316 SS shaft with an integral impeller.
Calibration Column
Provide verification of metering pump output. Constructed from clear PVC, Glass, or PP with graduations in milliliters and GPH.