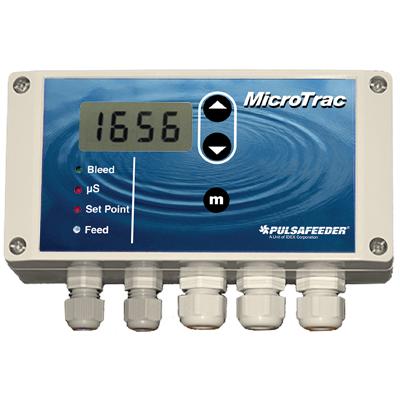 MicroTrac
The MicroTrac is a microprocessor based feed and bleed toroidal conductivity controller designed to control conductivity and feed inhibitor in cooling tower systems.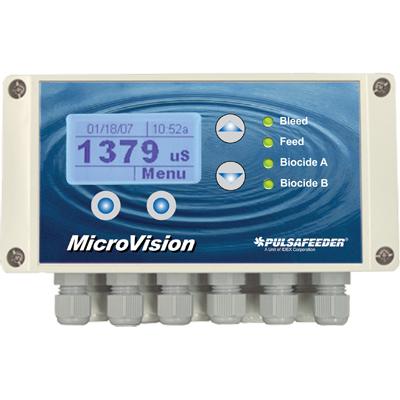 MicroVision
The MicroVision Controller series features is innovative Toroidal sensor technology. Toroidal sensors are not susceptible to fouling and eliminate the need for routine cleaning and calibration.
MicroVision Boiler
The MicroVision Boiler Controller is configured specifically for boiler water control featuring a reliable temperature compensated conductivity probe…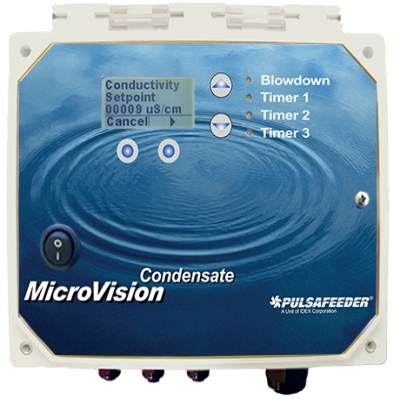 MicroVision Condensate
The MicroVision Condensate Controller delivers condensate return monitoring with a reliable and accurate temperature compensated conductivity probe. Worry less about installation with 'plug and play' simplicity with user friendly easy to use programming to save time and money on equipment installation.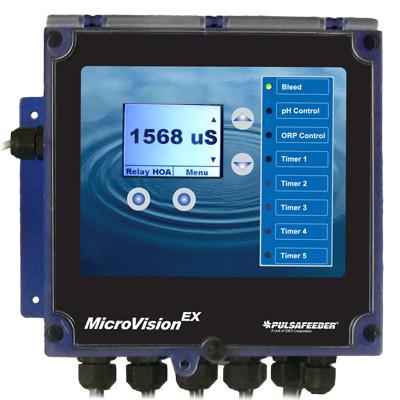 MicroVision EX
MicroVision EX is a microprocessor-based Conductivity, pH, and ORP controller, with the features and functions you need for accurate monitoring and control of cooling tower water that won't break your budget!